There's nothing like waiting until the last minute to do something!  I have been busy with making 1920's garments and accouterments for my husband and I for the Gatsby Summer Afternoon, but took a break to make this simple dress for the Sew Weekly Reunion.  I didn't participate in Sew Weekly  when it was an active group as I was just a lurker then, but as some of the writers teamed up to have challenges and sew together again and invited alums and newbies, I decided that I would take the plunge and dive in.  The first item of business was the notions swap, in which I received some lovely patterns and notions from Toni.  We were asked to use a pattern that we received in the swap, so I chose Simplicity 1796.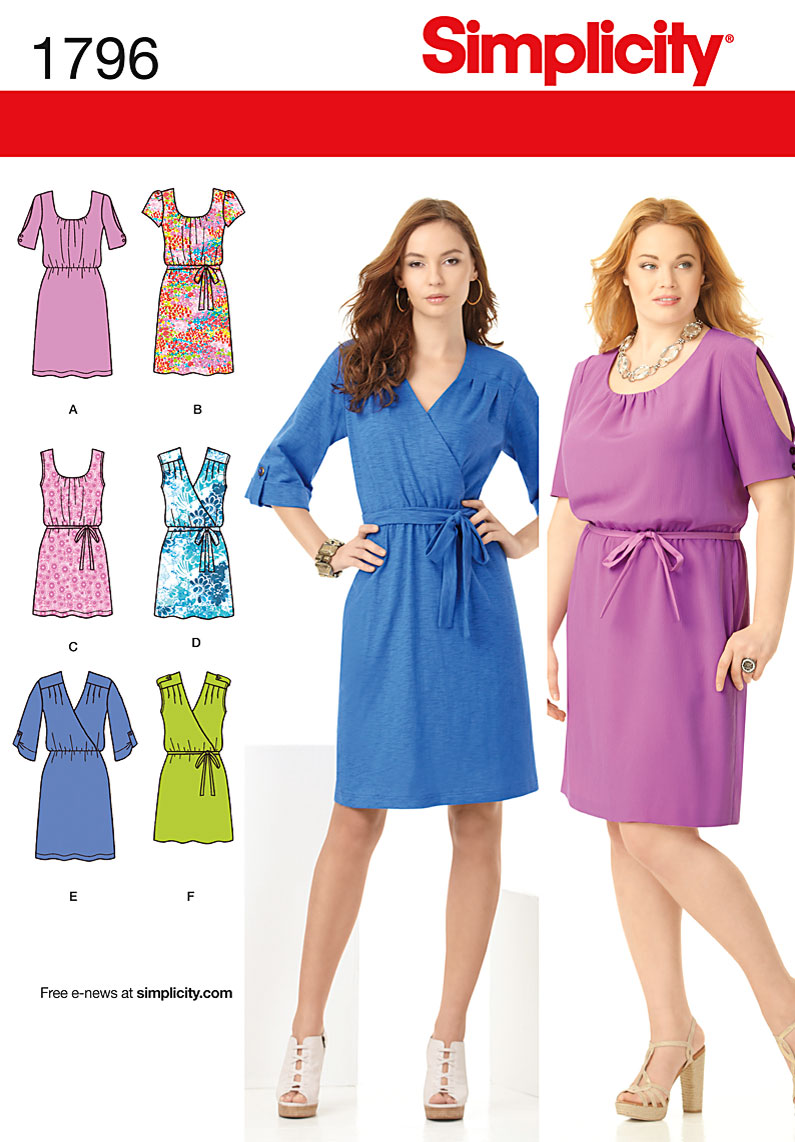 The Sew Weekly Reunion Facts:
Fabric:  Emerald Green cotton voile and lined with white cotton batiste
Notions: Knit elastic (received in the swap!)
Pantone Challenge colors:  Emerald green
Pattern:  Simplicity 1796 (received in the swap!)

Year:  2012

Time to complete:  Maybe 4-5 hours from cutting to finish.  (I rarely keep track of the time…)
First worn:  August 30, 2013 (for photo shoot)
Wear again? Most definitely!  In fact, I will surely be wearing it this weekend! 
Total Cost: $33.00 (fabric — voile $6/yd x 3 yards + batiste $5 x 3 yards)
I chose Emerald Green from the Pantone Fall Color Palette.  Emerald happens to be my favorite color, so when I saw this cotton voile on Fabric Mart's website, I definitely had to have it.  If you look at my past garment posts, green is a predominant color, so actually I like any shade of it. 🙂
I love this emerald voile.  It has a nice sheen to it and is a very good quality voile.  Voile is one of my favorite fabrics to work with and there is a wide range of quality amongst the different voiles that I've purchased.  This one ranks second in my voile chart.  The best voile I've ever bought came from Britex and has such a fine weave.  Of course it is an Italian voile and cost nearly $30/yd, so I suppose that explains that!  That voile is a lovely light pink with a green paisley design.  I made a dress out of it last year for our NYC trip and never took photos of it, so I guess I should do that sometime!  Anyway, this voile is lovely, light and airy and has a nice color.  I also have this voile in yellow, so someday I'll make another voile dress with that.
I lined every part of my dress except for the sleeves with white cotton batiste.  This pattern doesn't call for lining and does have voile as a suggested fabric.  I don't know who would want to make a voile dress and not line it, but I line pretty much all of my dresses whether they call for it or not.  I didn't do much else to alter this pattern other than I made puffed cap sleeves and added a little bit of vintage sweetness.
My kitty, Snowball, decided to photobomb me when I was taking photos this morning.
So I took a photo with her.
This dress is very light and comfortable and was easy and quick to make.  I rarely ever make anything with an elastic waist, but as I didn't have to put a zipper or buttons it, it was fast to put together and is easy to slip on.  I'll probably make this again in the v-neck version.  I know that my fabric choice doesn't quite make this a "fall" dress, but as it will most likely be warm here in the Sierra foothills until November, I can wear this for a while.  I'd be wearing it right now, if I didn't plan to wear it this weekend! 🙂
Also, this is my 100th post on this blog! 🙂
Happy Sewing!
Dress:  Simplicity 1796 in Emerald green cotton voile and lined with white cotton batiste
Sandals:  Yellow Box
Sunglasses:  Burberry
Emerald jewelry:  gift from my mom