I think I imagined this dress in my mind before I even bought the fabric to make it.  My wardrobe is lacking cool/cold weather dresses, so I've been buying up warmer fabrics and adding patterns to my sewing list.  This dress was my first foray into sewing with wool crepe.  I did my homework and read about the fabric prep before I cut it out.  It really is a dream fabric to sew with and I imagine that I will get a lot of wear out of this dress, even if I have to take it to the dry cleaner on occasion.
The pattern I used for this dress is Simplicity 1610, a Project Runway pattern.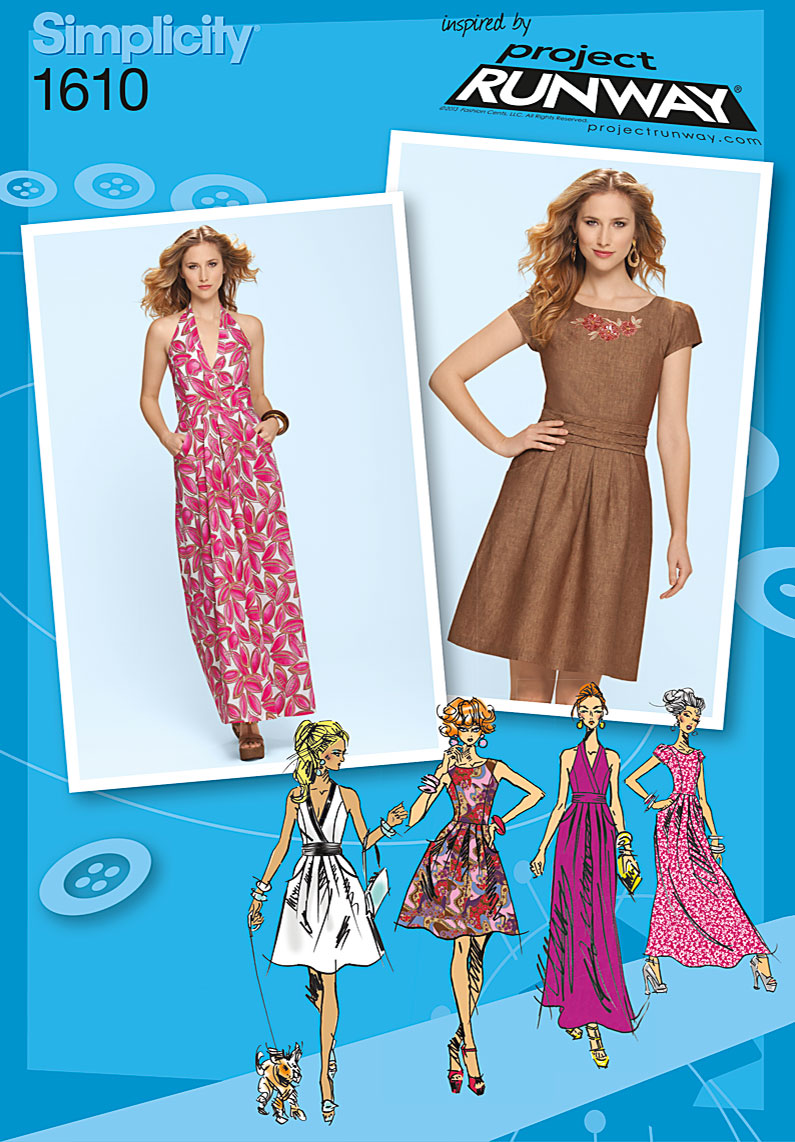 My favorite color is emerald green, and of course it is the Pantone Color of the Year.  I really can't pass up any fabric with emerald in it.  I spotted this fabric on Fabric Mart's website whilst looking for wool crepe and I couldn't have asked for more.  This  fabric  costs a bit more than I generally pay for my fabrics, so I put it in my "maybe later" list and waited for a sale and then there was one!  And before I knew it, it was in a box at my front door. 🙂
I fully lined this dress with a grey china silk that I had my stash.  It feels so lustrous against the wool crepe and blocks out the "itchiness" of the wool.
The only thing I would change if I made this again, would be to finish the sleeve differently so as to have no seam showing on the inside.
This dress is so comfortable and with a cardigan and leggings, very warm.  I thought about putting longer sleeves on this initially, but I often like to dress in layers and I hate to be too hot, especially when someone has a heater blasting indoors.  As you can see, there is finally a chill in the air here in Northern California.  It rained for a couple of days and then yesterday, the fog (or low lying clouds) rolled in for a bit.
My buddy, Doc, was a photo partner. 🙂
Doc and I have a good time together. 🙂
I <3 my Doc.
Yep, lots of photos. I really loved the lighting yesterday and my dress and new boots are comfy. 🙂
If I don't finish and post my Tiramisu that I'm working on before Thanksgiving —  Happy Thanksgiving!!!! I am extremely grateful for many things in my life, above all to have a happy and healthy family. 🙂
Happy Sewing!
Dress:  Simplicity 1610 in emerald green wool crepe lined with grey china silk, made by me
Cardigan:  Tommy Hilfiger
Boots:  Aerosoles
Jewelry:  Gift from my mom