Happy St. Patrick's Day!  What a good day to share this kelly green outfit that I made!  And in case you didn't know — my favorite color is green! 🙂
I actually made this outfit in December, but didn't get around to taking photos of it until now.  I bought some shirtings and bottom weight fabrics last fall intending to make myself some blouses and skirts and yet I didn't get very far with them.  I made this outfit plus a UFO and two skirts and decided not to proceed much further.  I really would rather wear dresses and think they are truly my style plus I think they look better on me.
I used Simplicity 1590 to make the blouse.  The fabric is a emerald and navy diamond print cotton shirting from Fabric Mart Fabrics.  It is a gorgeous fabric with a slight sheen.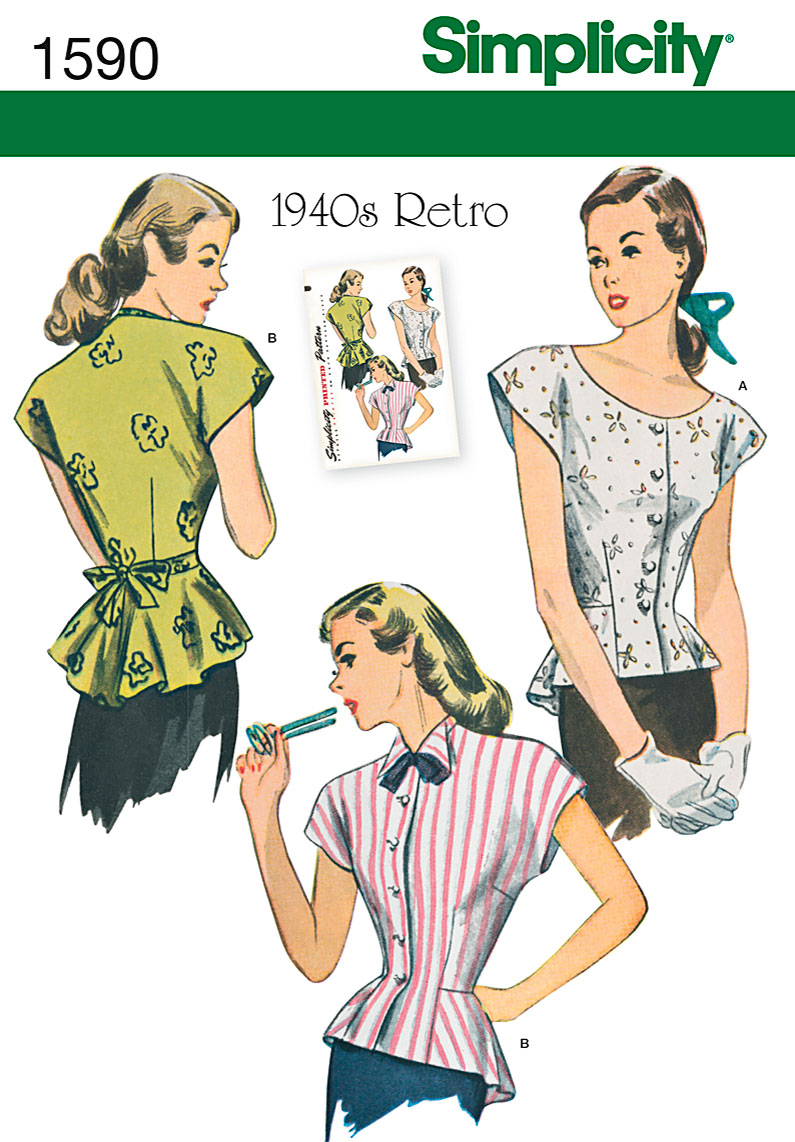 The skirt is a tried and true favorite pattern — McCall's 3830.  I used a kelly green cotton corduroy from Fabric Mart Fabrics to make the knee length version (C).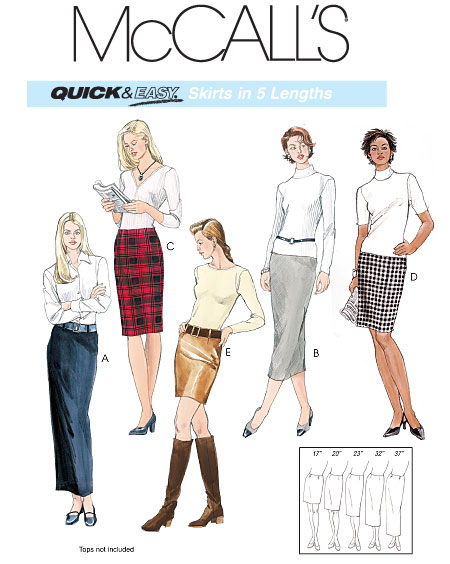 These are both patterns I've used before.  The 1940's blouse pattern I have made once before and the skirt I have made several times out of denim, velveteen and wool along with this corduroy fabric.
It was a horrible time to take photos here earlier as the wind was blowing and I was trying to find the best lighting as the midday sun is blinding….. thus the reason why you can see some different backdrops.
Ah, it wouldn't a photo of mine if it didn't have a photobombing dog! 🙂
Honestly, this isn't one of my favorite makes.  I just don't think I like skirt/blouse combos much….. I made this to wear in cooler weather with a cardi and boots and as we had a very mild winter, I only wore this once.  I'm planning on adding an extra button or two on the bottom as I don't like the way the blouse flares like that at the front so much.  I will just add that to my pile of UFO and mending projects!
Also…. this outfit really was pressed before I took these photos!  I guess driving down to the end of my driveway in it and back crumpled me up a bit! lol 🙂
And how do you like my new monogrammed necklace?  I love it so! 🙂
The corned beef and cabbage in my crockpot smells mighty good, btw!  I've also got some Smithwick's and Guinness Black Lager waiting in the fridge for later…. Slainte!! 🙂
Happy St. Patrick's Day!
Blouse:  Simplicity 1590 in emerald/navy diamond cotton shirting made by me
Skirt:  McCalls 3830 in kelly green cotton corduroy made by me
Shoes:  Lifestrides
Sunglasses:  Kate Spade
Necklace:  Bauble Bar