The Mad Men Challenge is once again upon us and I just barely got my dress in at the last minute!
This is the third go-round for Julia Bobbin's Mad Men Dress Challenge.  I almost wasn't going to participate as I was on a sewing hiatus when she announced this year's sewing challenge.  But….. I couldn't not do it as Mad Men is one of my favorite shows and I just LOVE mid-century styles.  So, yes, I'm in! 🙂
I went with another 1950's/1960's dress as I did last year.  This time though, I'm channeling my inner Trudy Campbell.  She does love her shirtwaists, doesn't she?  She also wears a lot of different colors, so I'm certain this could have been a dress from her wardrobe.  I do know that it could also be one from Betty's, but as I loathe her, let's say I'm channeling my inner Trudy. 🙂
The pattern I used for my dress is Simplicity 1459, a 1950's Vintage pattern.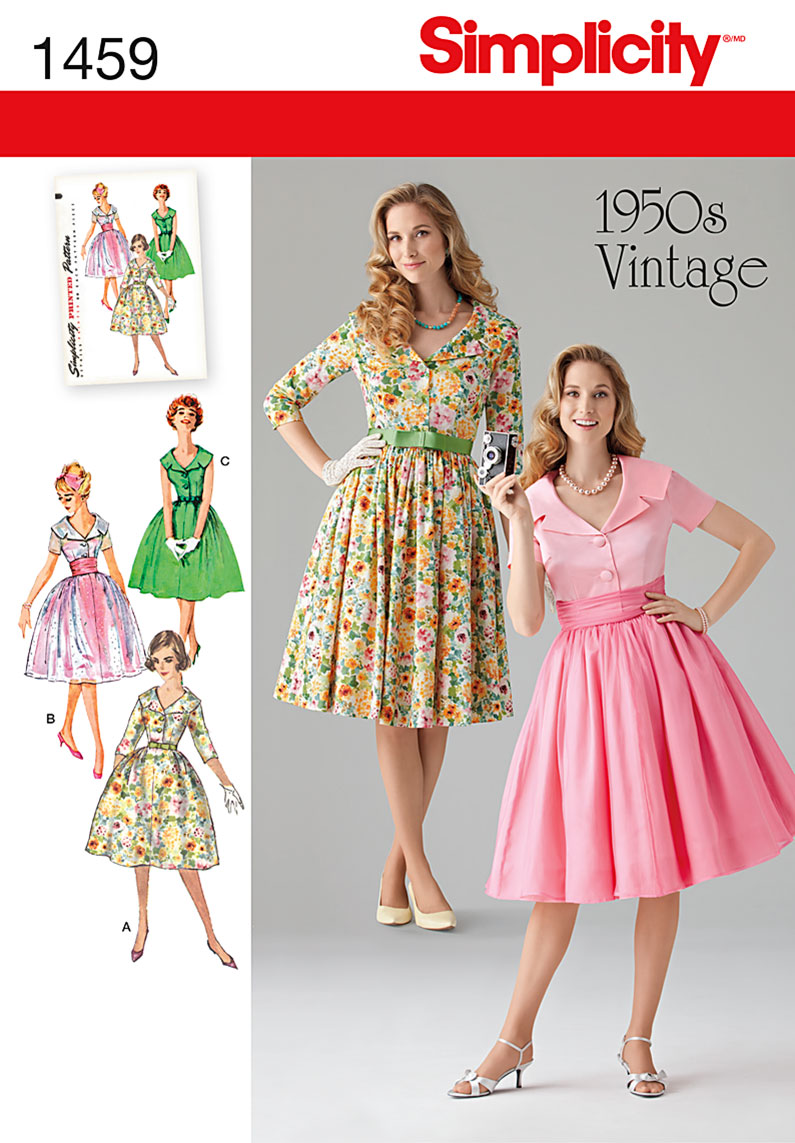 I used a pale turquoise/cream floral in a silk/cotton twill sateen that I purchased last year from Fabric Mart at only $2.50/yd.  I originally bought this fabric to make a Sewaholic Robson trenchcoat with, but decided that I wanted to make that pattern with a solid fabric and thus this sat in my stash until I decided that it would be a perfect 1950's/60's dress!  It's lined on the skirt with a white cotton batiste.
I pretty much followed the pattern instructions to a "T" and even made the ribbon belt when I'm not a big fan of them…. However, I think this one works for this dress.  If not, I can always make a self fabric one or one in a contrasting color.  I also made covered buttons.  I actually have never made any covered buttons, although I have many packages in my stash.  I had to have my husband first work on getting the back on and then when I thought he might wreck them, I took them over and had my dad work on it and eventually he got them put together.  What I really don't like are the armhole facings.  I abhor facings and sometimes omit them, but I wanted to keep the vintage style going on the inside and put them.  I still hate them and will probably have to do some more tacking to get them to my liking.  Do you know how hard it is to fold an arm facing in on your back?  It's not easy, my friend.
I also made a cardigan to go with this dress as you can see, which is why it took me a little longer to get everything together.  And yes, I know that my SW Corkswoon's are not period correct, but they match and as they are so darn hard to walk in at almost 5″ tall and I don't really need more height being 5'8″, I think I may only be wearing these for photos!
For my cardigan, I used Simplicity 2154.  This is one of my favorite patterns and I just love this cardi!  I made this once before and was looking forward to making it again.  This time I used an ivory sweater knit from Fabric.com.  Unfortunately, I did not notice until I had sewn it up that that particular sweater knit does not stretch…. Yeah, it's a wee bit tight when I button it!  Lesson learned.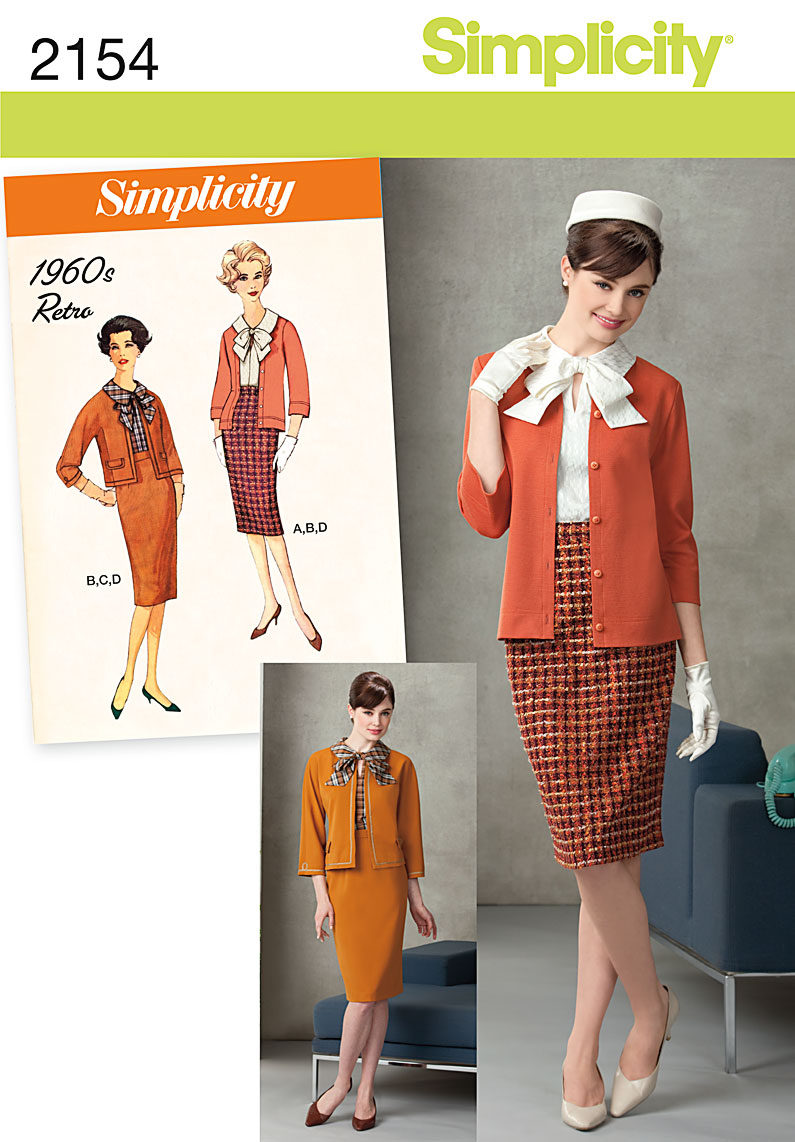 This sweater knit is a little bit more sheer than what I had wanted, so I will be looking for another white/ivory fabric to make another cardi.  I really have got the hang of making this cardi pattern now, so whenever I see some sweater knits in colors I'm looking for, I will definitely be purchasing some yardage.
Under my dress I'm wearing my light petticoat made of white muslin.  The pattern for this is Simplicity 5006.  The dress pattern actually comes with a crinoline pattern as well if you'd like to go that route.  I wanted to make this dress a bit more wearable, thus the reason why I would either wear my light petticoat or nothing with it.  "Nothing" sounds rather shocking, doesn't it?  😉
And this is what it looks like without the cardi.
And without the belt…
I think this dress is perfect to wear on Easter.  Very spring-y and a wee bit formal.  Definitely a keeper.
Happy Sewing!
Dress:  Simplicity 1459 in pale turquoise/ivory floral silk/cotton twill sateen made by me
Cardigan:  Simplicity 2154 in ivory sweater knit made by me
Shoes:  Stuart Weitzman
Jewelry:  Bauble Bar